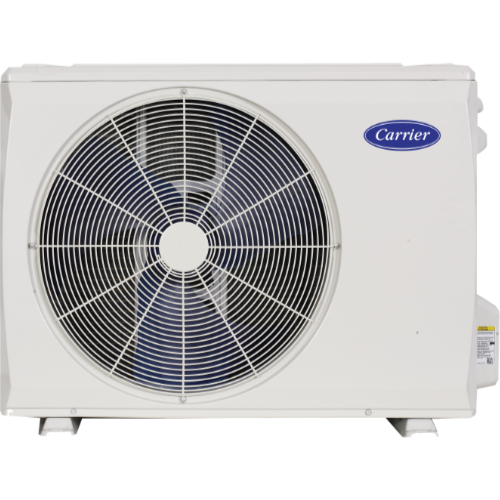 Overview
We've engineered this compact heat pump with durability, efficiency and your budget in mind. Its small footprint lets you install it as close as six inches from your home. It can alternatively be placed on a roof or stacked for use in multi-family housing. This versatile heat pump is compatible with the 40MUAA fan coil and Carrier Ductless Crossover Solutions.
Why This Heat Pump Is Right for You
Energy Savings: Up to 18 SEER2 and up to 9.8 HSPFs for Enhanced energy savings.
Comfort Features: Premium comfort features for more precise temperature control and fewer temperature swings.
Humidity Control: Offers excellent humidity control. Can operate at lower speeds for longer times extracting more humidity from your indoor air.
Sound Performance: Extremely quiet operation.
Size: Available in various sizes that can accommodate most homes. Your Carrier expert will recommend the appropriate model to fit your needs.