HEATING AND AIR CONDITIONING FOR NORTHERN VA
At Arlington Heating and Air Conditioning, our priority is you, the customer. We're the home comfort specialists for the Northern Virginia area and are here to help you create and maintain a healthy indoor climate in your home. Using our high-efficiency and Energy Star® rated HVAC and air filtration systems, you'll use less energy, cut down on utility costs, and live comfortably year-round.
WE TAKE PRIDE IN OUR WORK
Air Conditioner Installation in Arlington, VA 20301
I've hired this company for years now and am very happy with the work they do. Our most recent technician, Curtis D., was really helpful in explaining the details of the system, what he did to maintain it and was generally very patient and positive. When you hire a HVAC firm, first and foremost you want knowledge of the system and a willingness to review what it needs, doesn't need and how reliable it is. I've always gotten that level of knowledge and engagement from Arlington H & AC.
- Tommy M.
Maintenance in Alexandria, VA 22334
When I first bought my house three years ago, I signed-up for a maintenance agreement with another company. Each time this other company came to my house, they tried to up-sell me on a variety of other overpriced products. After 1 year of dealing with that, I decided to cancel my agreement. My neighbor, who uses Arlington Heating and Air for their maintenance, has been trying to convince me that not all companies are like that other company. So, I decided to once again sign-up for a maintenance agreement and give Arlington Heating and Air a try. It was a completely different experience compared to the other company. Mike was friendly, helpful, and efficient (an added note is that my neighbor highly recommended Mike). He took the time to explain a few things that I was not aware of. The experience was MUCH better this time, and their maintenance agreement was cheaper than the other place. Thanks for convincing me that not all HVAC companies are looking to rip you off.
- Matt B.
Furnace Repair in Arlington, VA 22206
Mike has been our technician on several of our last calls, and goes beyond the mark to give us the best possible service. He performs tests which aren't required to make sure that we get the most out of our equipment, and has found deficiencies that we are able to remedy to make our furnace last longer and become more efficient.
- Victor B.
A 3RD GENERATION, FAMILY OWNED AND OPERATED BUSINESS
We were founded by Woolye Croker in 1944. For over 75 years, we have provided quality service and installations to our customers while providing an exciting and rewarding work environment for our employees.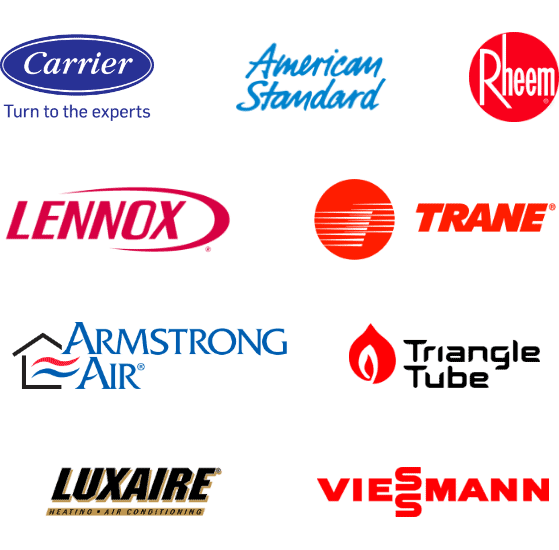 THE ARLINGTON HEATING PROMISE

QUALITY
We know your time is valuable. With flexible scheduling, our experienced team can handle all your projects on time, and at a fair cost.

RESPONSIBLE
Our family owned business is based on our responsible service. You can be safe and certain about that with our company.

AVAILABLE
We're there for you anytime you need us. Contact us for a consultation, estimate, or any question you might have about your service needs and our work.

PROFESSIONAL
You can always depend on Arlington Heating. Our team of professionals will help you keep your home and family comfortable.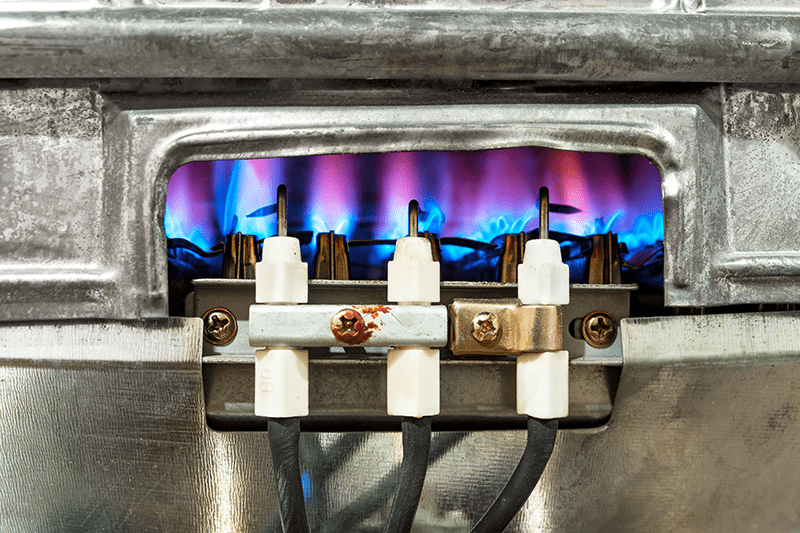 While an air-conditioner's efficiency is measured by its SEER (Seasonal Energy Efficiency Ratio) rating, an electric or gas- or oil-fired furnace's efficiency is measured by its AFUE, or average fuel utilization efficiency. This standard measurement is given in percentages, letting you know how much of your fuel is actually used to heat your Virginia home and how much fuel is wasted. The higher the AFUE rating, the more efficient the unit is. Typically the ratings or percentages you'll see on new furnaces range from 80 to 100 percent (contingent upon the fuel type of furnace being rated). If a furnace has an AFUE of 80 percent, this means the furnace converts 80 percent of the fuel to heat your house, while the remaining 20 percent is lost, usually out the chimney.
Read More